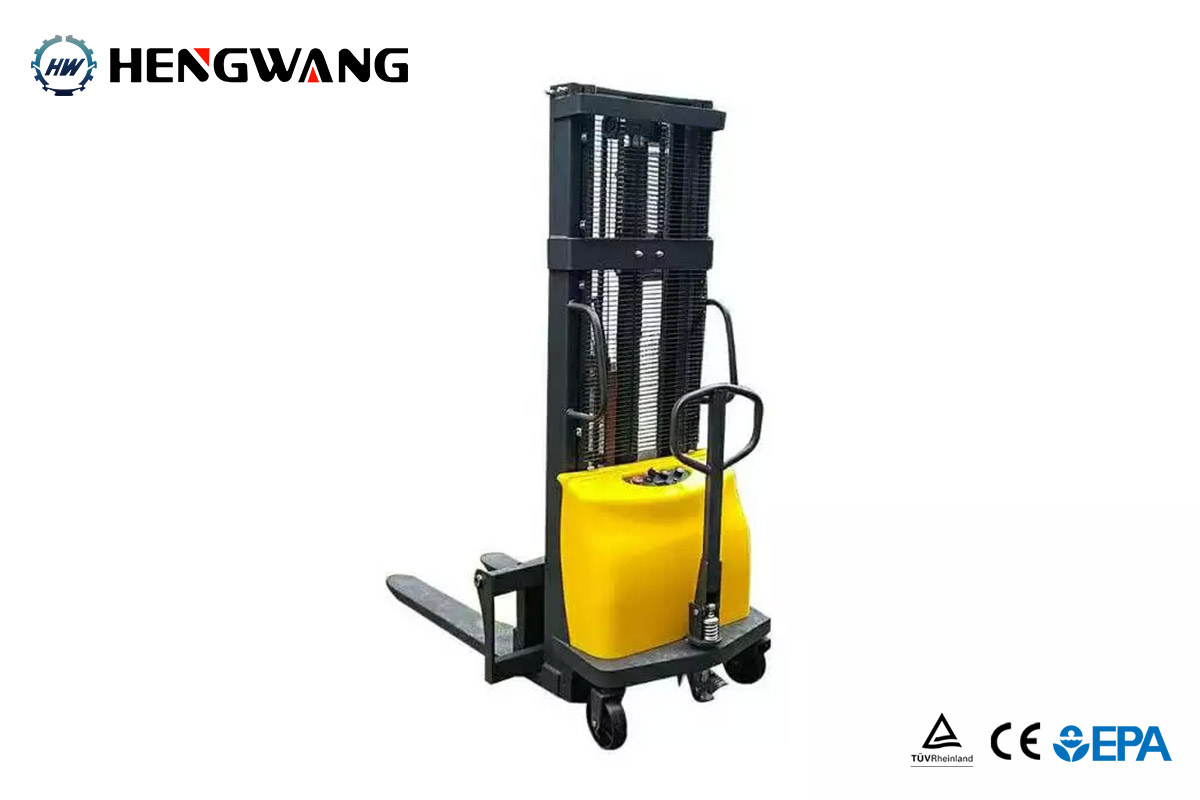 Parameter:
Model
HWS10 / HWS15 / HWS20
Features
Drive system
Battery
Driving mode
Hand-Push
Load Capacity / Q (kg)
1000/1500/2000
Load Center / C (mm)
500
Weight
Weight (With battery) / Kg
345/390/410/430
Wheels
Material
PU/NYLON
Motor
Lifting Motor (KW)
DC/2.2
The semi-electric stacker is a labor-saving solution for stacking tasks. It offers the advantage of maneuvering through narrow spaces and is easily portable.
Key Features:
1. Parking Foot Braking Function: The stacker is equipped with a parking foot brake, providing stability and safety during stacking operations. The brake ensures that the stacker remains securely in place when not in use.
2. Chain Steering Drive Design: The stacker incorporates a chain steering drive system, which enables smooth and precise maneuverability. This design allows for easy navigation, especially in tight spaces where larger equipment may not be suitable.
3. High Frequency Intelligent Charger: The stacker comes with a high-frequency intelligent charger, which optimizes the charging process. This feature ensures efficient charging, prolongs battery life, and reduces charging time, enhancing overall productivity.
4. Adjustable Pitch Sleeve Fork: The stacker is equipped with an adjustable pitch sleeve fork, providing flexibility for different load sizes. This feature allows operators to customize the fork position to accommodate various pallet sizes, enhancing efficiency and versatility in stacking operations.
Quote now to get the best price.