Crazy Sale Day, Submit the Form to Get a $500 Coupon Instantly.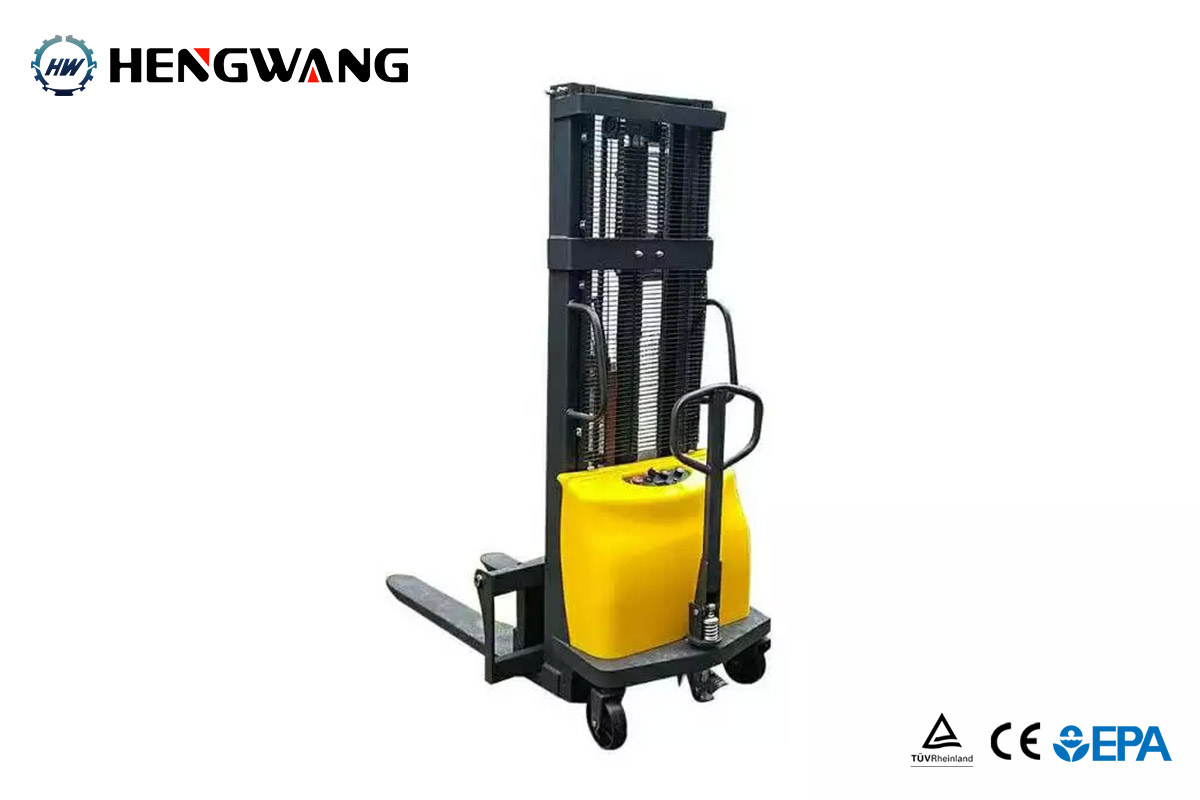 Parameter:
Model
HWS10 / HWS15 / HWS20
Features
Drive system
Battery
Driving mode
Hand-Push
Load Capacity / Q (kg)
1000/1500/2000
Load Center / C (mm)
500
Weight
Weight (With battery) / Kg
345/390/410/430
Wheels
Material
PU/NYLON
Motor
Lifting Motor (KW)
DC/2.2
The semi-electric stacker can save much labor when stacking.It can cross very narrow space and easy to carry it everywhere.
Main Features:
1. Parking foot braking function;
2. Design of Chain Steering Drive;
3. High Frequency Intelligent Charger;
4. Adjustable pitch sleeve fork.