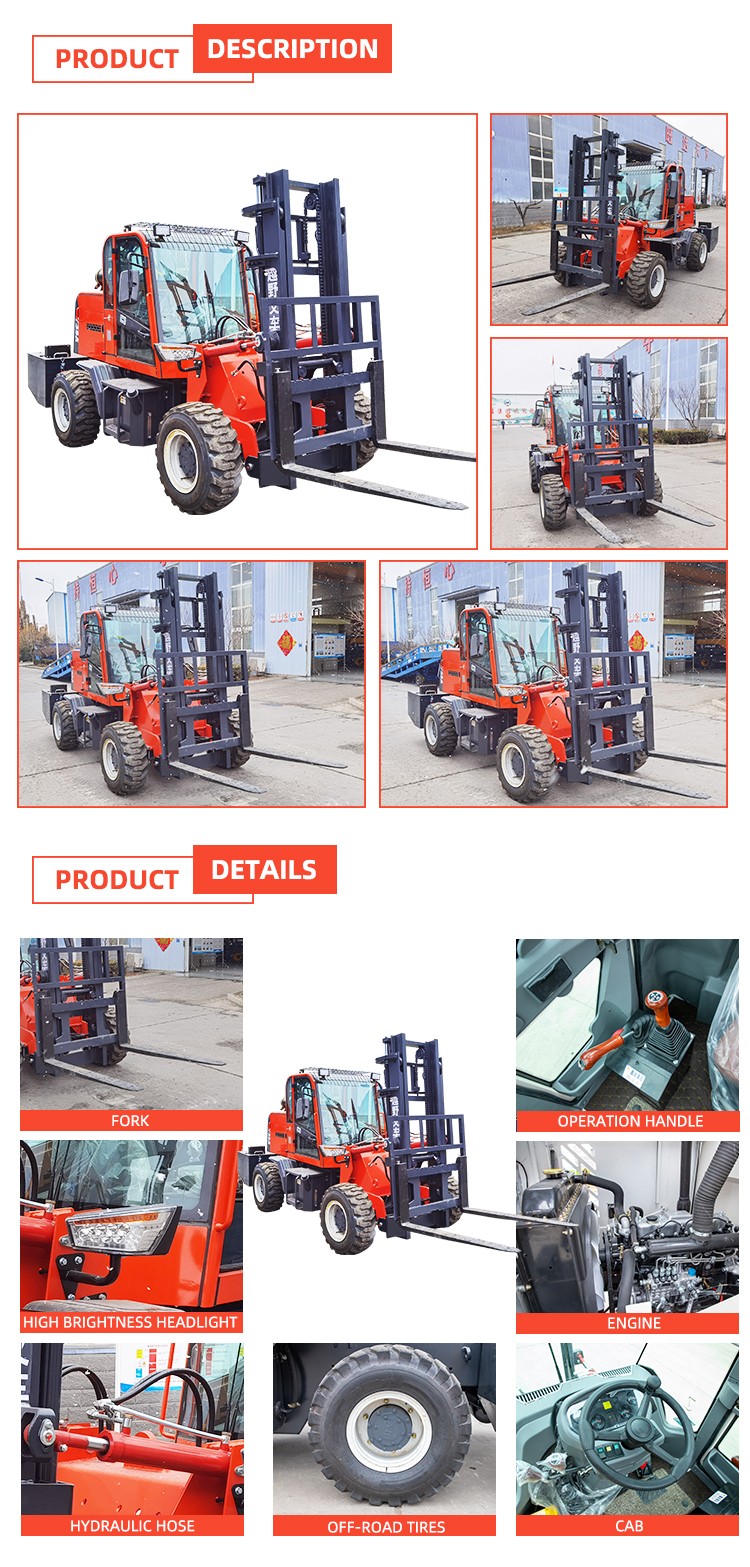 Parameter:

Model
HWCY-50
Engine model
Yunnei 4120 supercharged
Power
88kw
Gear box
280 Double high and low speed
Tire
12-16.5 vacuum off-road
Lift height (m)
3
Optional: 3m, 4m, 5m, 6m, 7m
Key features:
1. Enhanced Operating Space: Our forklifts utilize ergonomic design and CAE (Computer-Aided Engineering) technology to enhance the operating space, ensuring a comfortable and efficient operation experience for the operators.
2. Fuel Efficiency: Equipped with a high-pressure common rail engine and advanced multiple injection technology, our forklifts deliver excellent fuel efficiency, resulting in significant fuel savings of up to 6%.
3. Comprehensive Instrument Panel: The instrument panel is equipped with indicators for water temperature, oil levels, and other crucial parameters. This allows operators to monitor and maintain full control over working conditions, ensuring optimal performance and safety.
Quote now to get the best price.