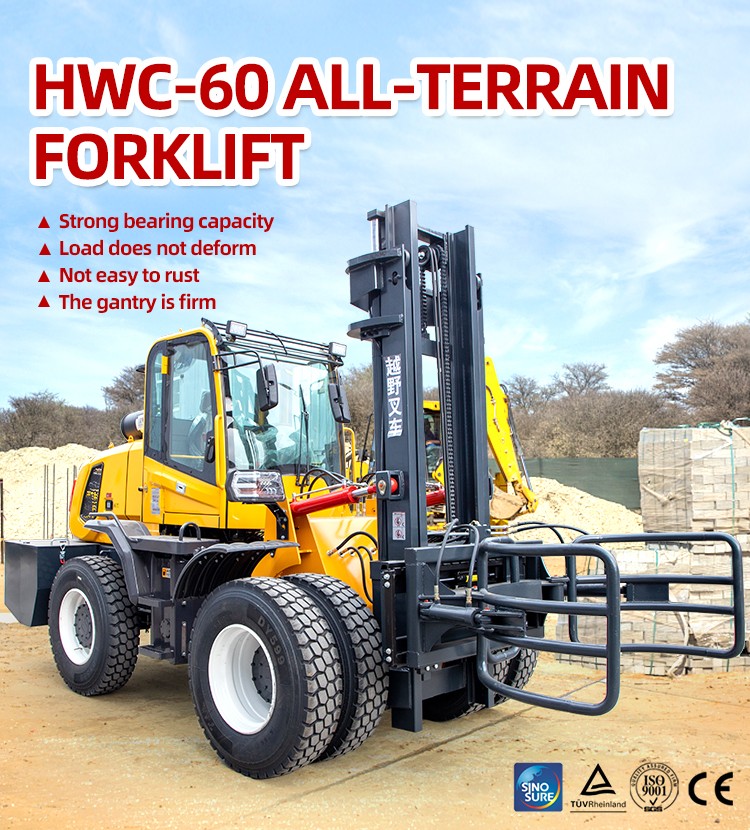 Parameter:

Model
HWC-60A
HWC-60B
Engine model
Yuchai 498
Yunnei 4102 Turbocharged
Power
Common rail direct fuel injection 90kw
Common rail direct fuel injection 80kw
Gear box
280 Double high and low speed
Tire
12R22.5 Vacuum steel wire
Lift height (m)
Optional: 3m, 4m, 5m, 6m, 7m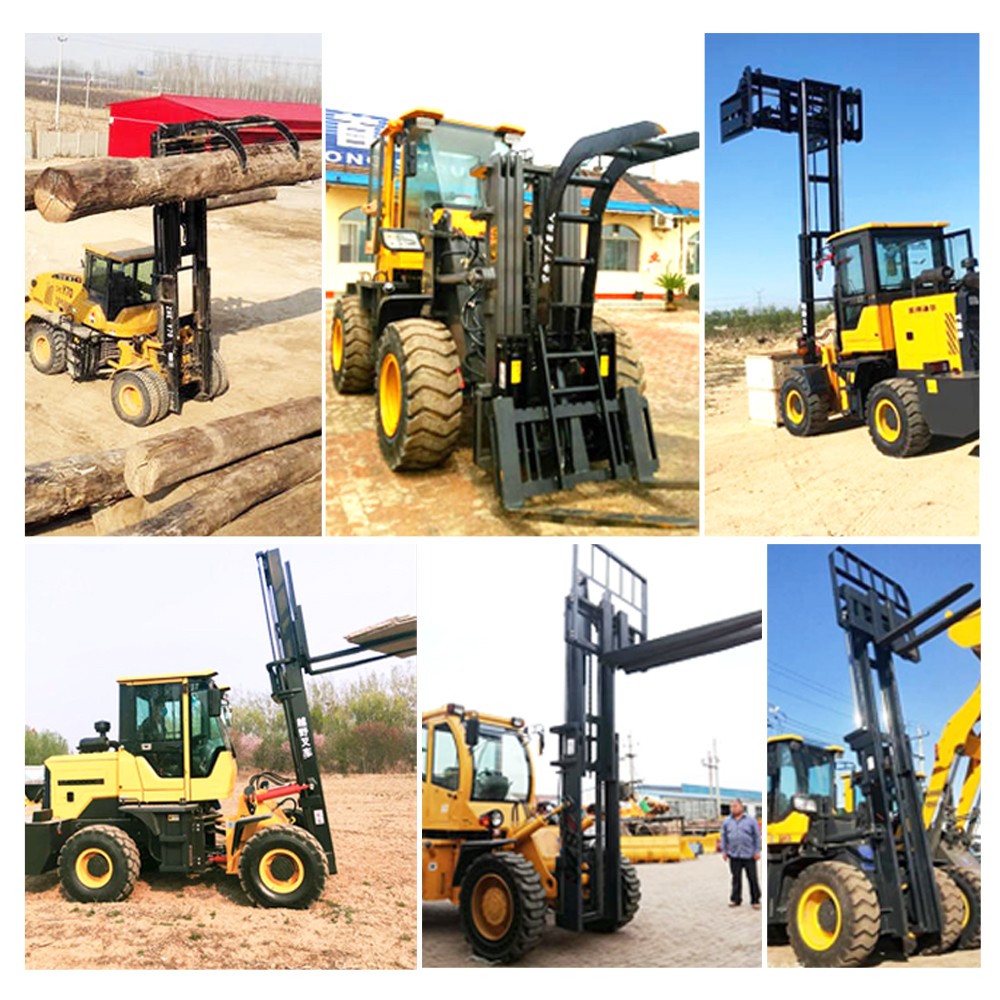 Our 4x4 off-road forklifts are highly versatile and capable of navigating diverse terrains with ease. Whether you own a farm, mining company, salvage yard, or lumber company, our range of off-road forklifts is specifically tailored to meet your unique requirements.
Key features:
1. Advanced Technology and Ergonomic Design: Our rough terrain forklifts are designed and manufactured using cutting-edge technology and ergonomic principles. This ensures optimal comfort and efficiency for operators during operation.
2. Cost-effective Ownership and Enhanced Safety: Our forklifts offer a low cost of ownership, exceptional visibility, unparalleled productivity, and prioritize operator safety and ergonomics. These features contribute to a more efficient and secure working environment.
3. Optimal Hydraulic Component Placement: The strategic placement of high-quality hydraulic components and pipes enables precise control of oil pressure, resulting in enhanced performance and reliability of the forklift.
Quote now to get the best price.