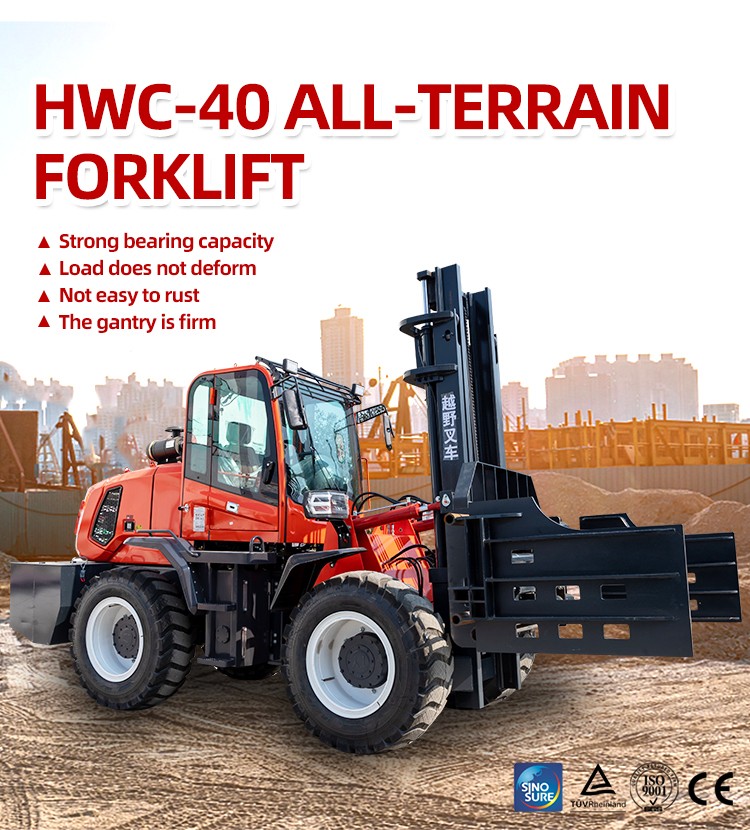 Parameter:
| | |
| --- | --- |
| Model | HWC-40A |
| Engine model | Yunnei 4100 Normally Aspirated |
| Power | 61.5kw |
| Gear box | 265 Double high and low speed |
| Tire | 16/70-20 |
| Lift height (m) | Optional: 3m, 4m, 5m, 6m, 7m |
Main features:
1. Versatility and Outstanding Performance: The forklift offers exceptional versatility and performs admirably in diverse environments, delivering excellent results even in challenging conditions.
2. Optimal Cooling System: The forklift features an integrated cooling system that combines engine coolant and transmission oil radiators. This design ensures maximum airflow around the counterweight, preventing overheating and maintaining optimal performance.
3. Unmatched Maneuverability and Compact Design: The forklift's compact size enables unparalleled maneuverability, making it an ideal choice for various applications. It can operate effectively in tight spaces and challenging terrains while providing exceptional ergonomics and visibility for the operator.
Quote now to get the best price.