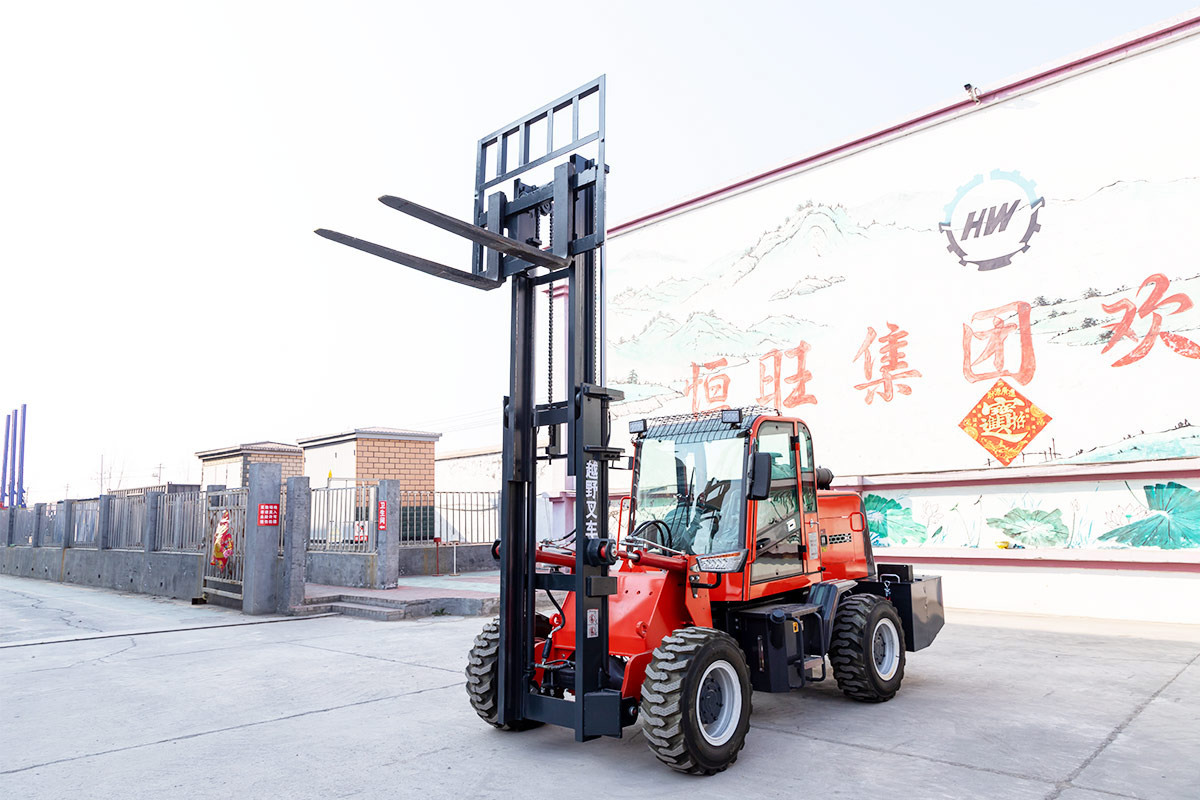 Parameter:
| | |
| --- | --- |
| Model | HWC-35A |
| Engine model | Yunnei 490 Turbocharged |
| Power | Common rail direct fuel injection 55kw |
| Gear box | 265 Double high and low speed |
| Tire | big 20.5/70-16 |
| lifting height(m) | Optional: 3m, 4m, 5m, 6m, 7m |
Key Features:

1. Enhanced Operator Comfort and Spaciousness: Our forklifts prioritize operator comfort by incorporating ergonomic design principles and utilizing advanced Computer-Aided Engineering (CAE) technology. This ensures a comfortable and spacious operating environment, reducing operator fatigue and increasing productivity.
2. High Fuel Efficiency: Our forklifts are equipped with high-pressure common rail engines and advanced multiple injection technology. These features optimize fuel combustion and efficiency, resulting in significant fuel savings of up to 6%. This not only reduces operating costs but also minimizes environmental impact.
3. Optimal Hydraulic Component Arrangement: The strategic placement of top-quality hydraulic components and pipelines is a key feature of our forklifts. This design enables precise control of oil pressure, enhancing overall performance and operational efficiency. The well-regulated oil pressure contributes to smoother operation and improved lifting capabilities.
Quote now to get the best price.