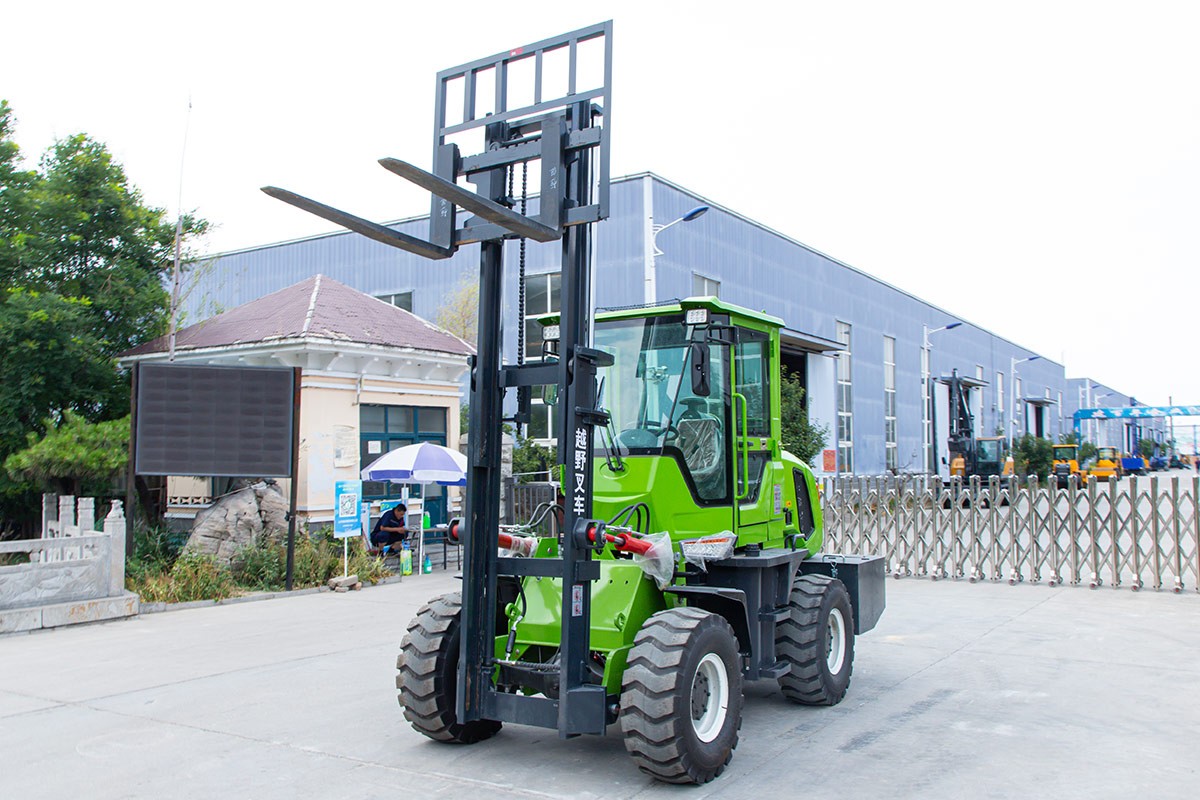 Parameter:
Model
HWC-30A
HWC-30B
HWC-30C
Engine model
Yunnei 490
Yunnei 490
Yunnei 490
Power
36.8kw
36.8kw
36.8kw
Gear box
265 Double high and low speed
265 Double high and low speed
265 Double high and low speed
Tire
big 20.5/70-16
small 20.5/70-16
20.5/70-16 steel wire
Lift height (m)
3
3
3
Optional: 3m, 4m, 5m, 6m, 7m
Key features of our off-road forklifts include:
1. Dependability and Adaptability: Our forklifts are built to withstand rugged environments and perform reliably in challenging conditions. They are adaptable to different terrains, ensuring optimal maneuverability and productivity in diverse settings.
2. Exceptional Maneuverability: These forklifts are specifically engineered to provide exceptional maneuverability in challenging terrain. Their design allows for smooth navigation and operation in areas where standard forklifts may struggle.
3. Increased Efficiency: Our off-road forklifts are designed with efficiency in mind. They optimize load handling capabilities and prioritize operator comfort and safety, contributing to increased productivity and reduced downtime.
Request a quote now to secure the most competitive price.