The crawler dump truck is highly adaptable to diverse and challenging road conditions, including rice fields, swamps, mountain roads, grasslands, mountain forests, deserts, ice, and snow. It finds extensive application in agriculture, forestry, and orchard transportation.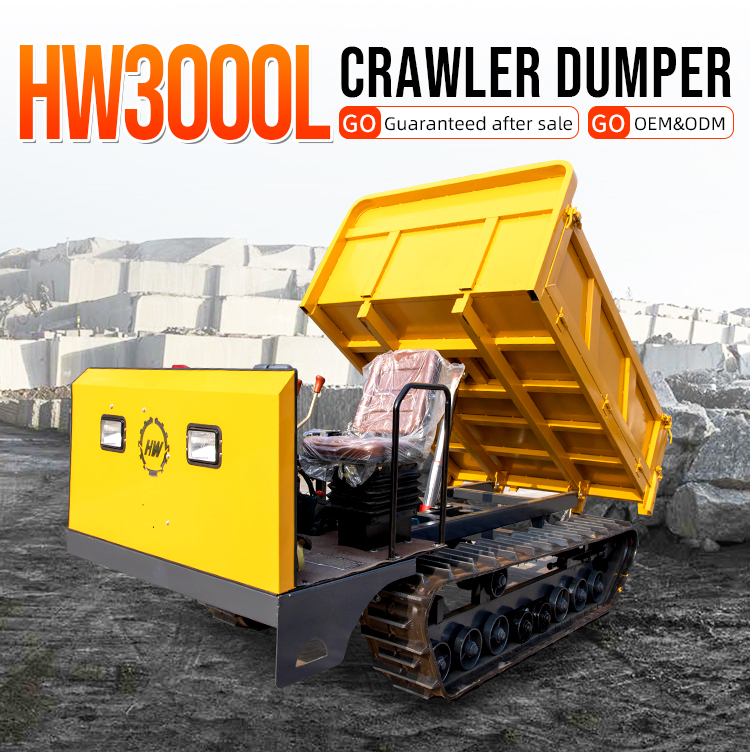 Parameter
| | |
| --- | --- |
| Model | HW3000L |
| Overall size (L*W*H) (mm) | 3400*1500*1700 |
| Container size (mm) | 2100*1500*500 |
| Engine model | 1125 |
| Power (hp) | 25 |
| Max.payload (T) | 3 |
| Weight (Kg) | 1350 |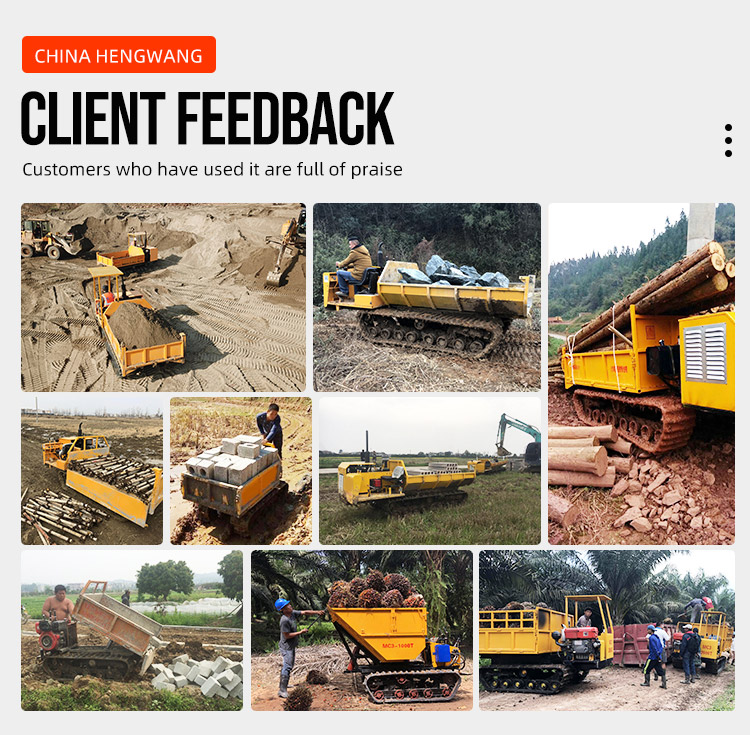 Main features:
1. All-Terrain Capability: The crawler dump truck is designed to be transported on muddy and icy roads, enabling it to navigate challenging terrain and adverse weather conditions with ease.
2. Self-Unloading Design and Crawler-Type Walking: The truck's self-unloading feature and crawler-type walking mechanism significantly enhance its operational capacity and versatility, making it suitable for a wide range of applications.
3. Customizable Size: The size of the truck can be customized according to the specific requirements of different projects, ensuring optimal fit and functionality.
4. Strong Bearing Capacity and Excellent Climbing Performance: With its robust construction, the crawler dump truck offers a high bearing capacity and exhibits outstanding climbing performance, allowing it to handle heavy loads and conquer steep slopes.
Additionally, the truck boasts user-friendly operation and easy maintenance, contributing to its overall convenience and practicality.
Quote now for the best price.