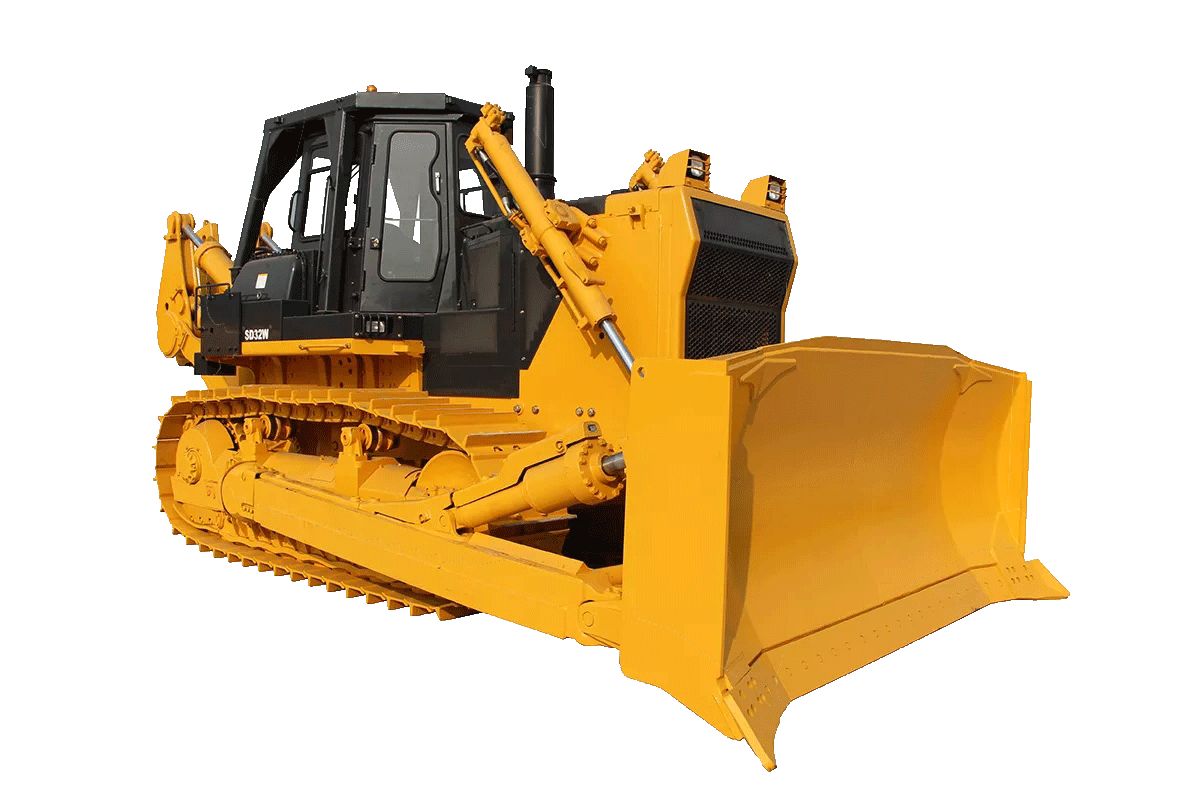 | | | |
| --- | --- | --- |
| Parameter name | HWSD32 (Standard version) | HWSD32C (Coal version) |
| Performance parameters | | |
| Operating weight (Kg) | 40200 | 40500 |
| Ground pressure (kPa) | 97.7 | 98.4 |
| Engine | | |
| Engine model | WP12/QSNT-C345 | QSNT-C345 |
| Rated power/rated speed (kW/rpm) | 257/2000,258/2000 | 257/2000 |
| Overall dimensions | | |
| Overall dimensions of machine (mm) | 8650*4130*3760 | 8650*4755*3760 |
| Chassis System | | |
| Center distance of track (mm) | 2140 | 2140 |
| Width of track shoes (mm) | 560/610/660/710 | 560/610/660/710 |
| Ground length (mm) | 3150 | 3150 |
| Tank capacity | | |
| Fuel tank (L) | 640 | 640 |
| Working device | | |
| Blade type | Straight tilting blade , Angle Blade and Semi-U blade | Semi-U coal blade and coal U-blade |
| Digging depth (mm) | 560/630/560 | 560 |
Working adaptability
● The homemade chassis system is designed to withstand various demanding working conditions, ensuring stability and reliability.
● Our product offers a long ground length, high ground clearance, stable driving, and excellent maneuverability.
● Depending on specific working conditions, you can install a straight tilting blade, semi-U blade, angle blade, coal blade, rock blade, environmental sanitation blade, ripper, and traction frame, enhancing the equipment's adaptability. Additionally, our standard LED working lamps significantly improve illumination for nighttime operations, ensuring enhanced safety and reliability.
Inquire now for the best price.