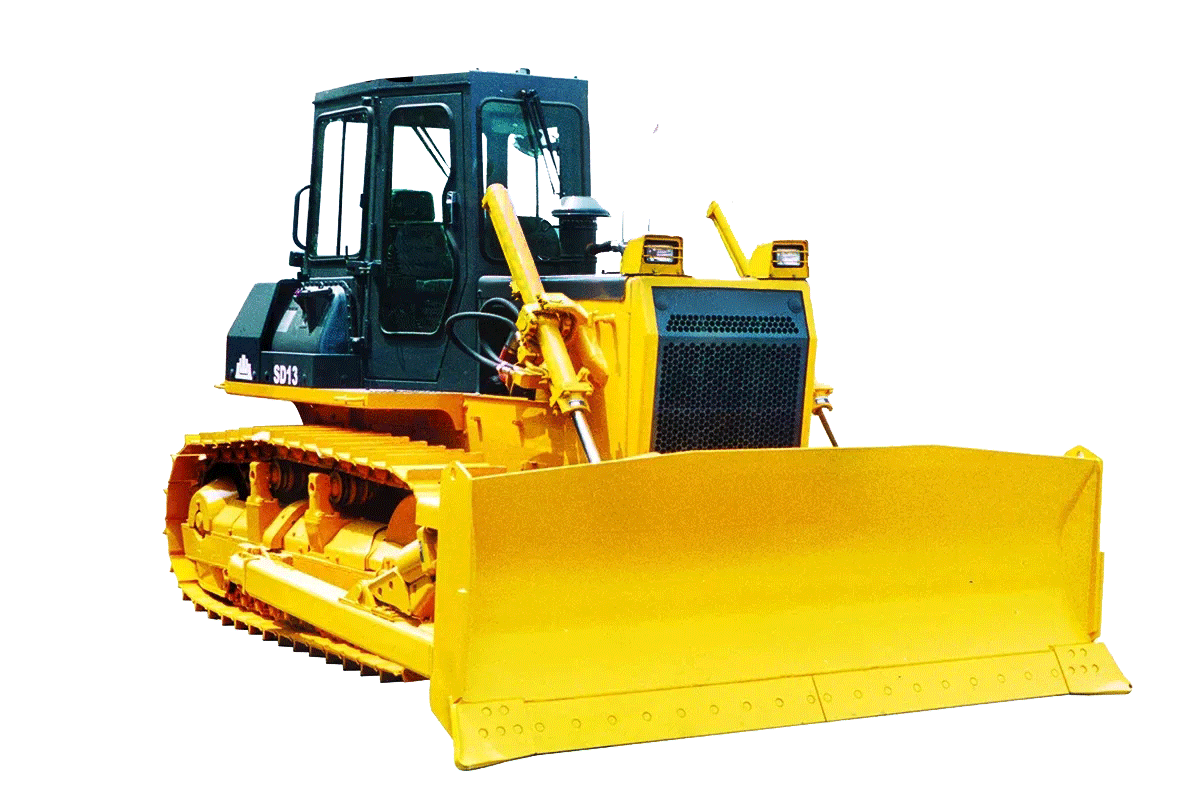 | | | |
| --- | --- | --- |
| Parameter name | HWSD13 (Standard version) | HWSD13S (Wetland version) |
| Performance parameters | | |
| Operating weight (Kg) | 13700 | 14900 |
| Ground pressure (kPa) | 53.8 | 38.4 |
| Engine | | |
| Engine model | SC8D143G2B1 (China-II) /SC8DK (China-III) | SC8D143G2B1 (China-II) /SC8DK (China-III) |
| Rated power/rated speed (kW/rpm) | 105/1900 | 105/1900 |
| Overall dimensions | | |
| Overall dimensions of machine (mm) | 4492*3185*2950 | 4492*3510*3000 |
| Driving performance | | |
| Forward speed (km/h) | F1: 0-3.2 F2:0-5.9 F3:0-9.8 | F1: 0-3.2 F2:0-5.9 F3:0-9.8 |
| Reversing speed (km/h) | R1:0-3.9 R2:0-7.1 R3:0-11.9 | R1:0-3.9 R2:0-7.1 R3:0-11.9 |
| Chassis System | | |
| Center distance of track (mm) | 1880 | 1880 |
| Width of track shoes (mm) | 460 | 700 |
| Ground length (mm) | 2365 | 2365 |
Working Adaptability
● Our self-developed, well-established product chassis system is suitable for a wide range of challenging working conditions, offering exceptional stability and reliability.
● The product boasts a long ground length, high ground clearance, reliable driving, and excellent maneuverability.
● Depending on the specific working conditions, the equipment can be fitted with an environmental sanitation blade, ripper, or universal blade, ensuring optimal adaptability for different tasks. Additionally, optional LED working lamps enhance visibility during nighttime operations, thus increasing safety and reliability.
Inquire now for the best price.