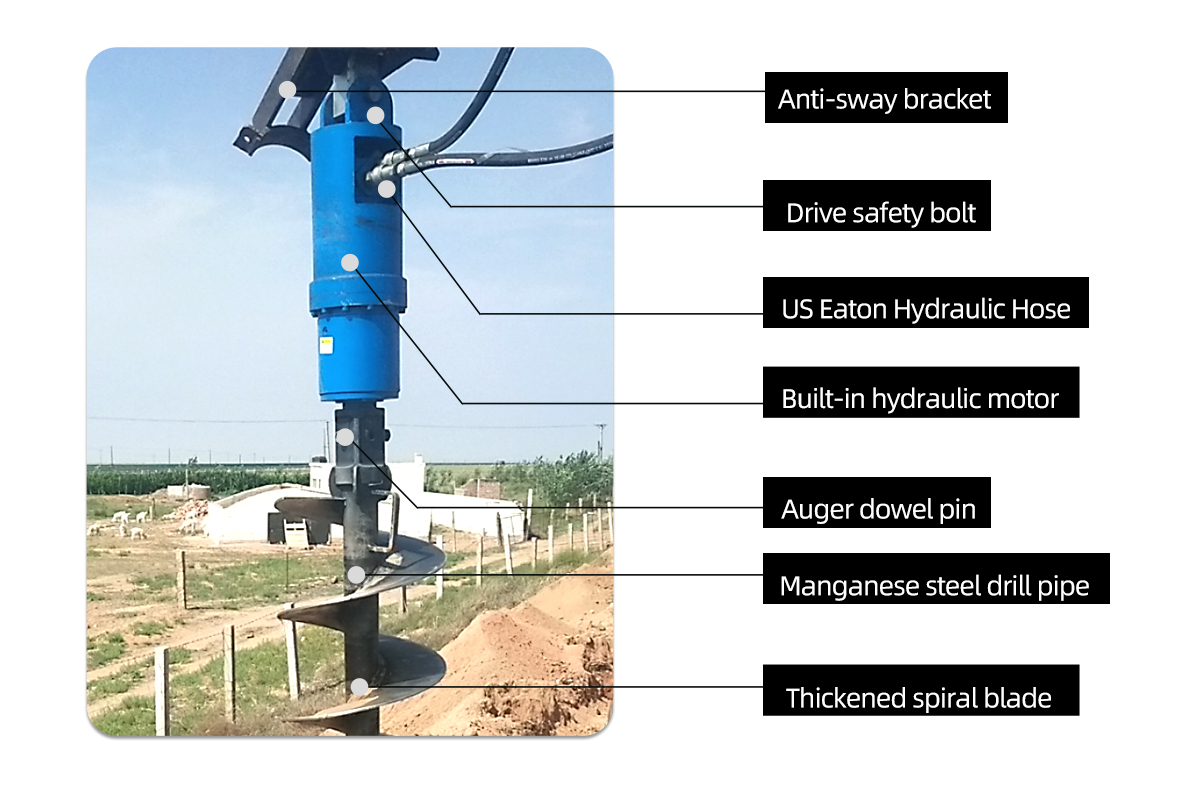 Hengwang auger can be used in the construction of farm house pile foundation, tree planting, urban utility poles, high-voltage towers, wind power station construction, photovoltaic drilling, etc.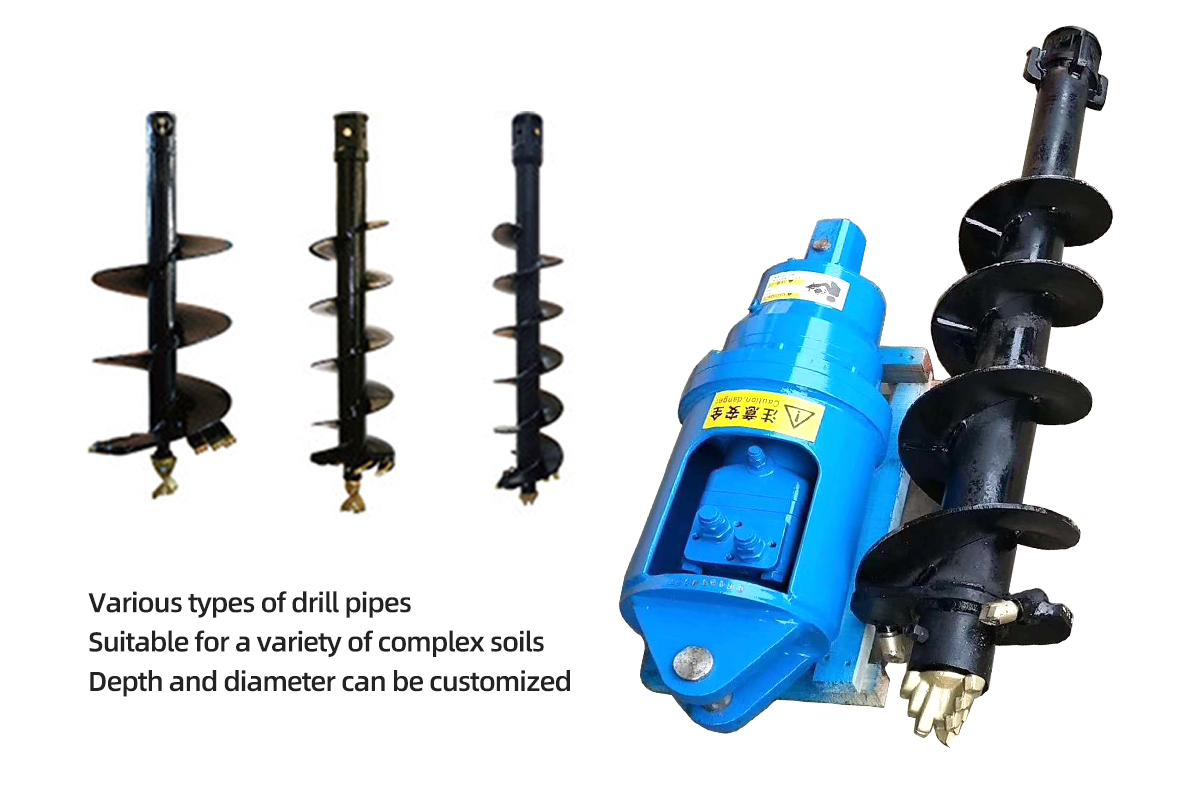 According to the shape, it can be divided into the following 4 types:
Pointed-bottom drill bit: suitable for cohesive soil layer, can weld carbide drill teeth on the cutting edge, so as to drill hard soil and frozen soil;
Flat-bottom drill bit: suitable for soft soil layers;
Rake drill bit: suitable for miscellaneous fill layers containing many bricks and tiles;
Barrel drill bit: suitable for drilling concrete layer, water should be added to cool properly during drilling to ensure safety.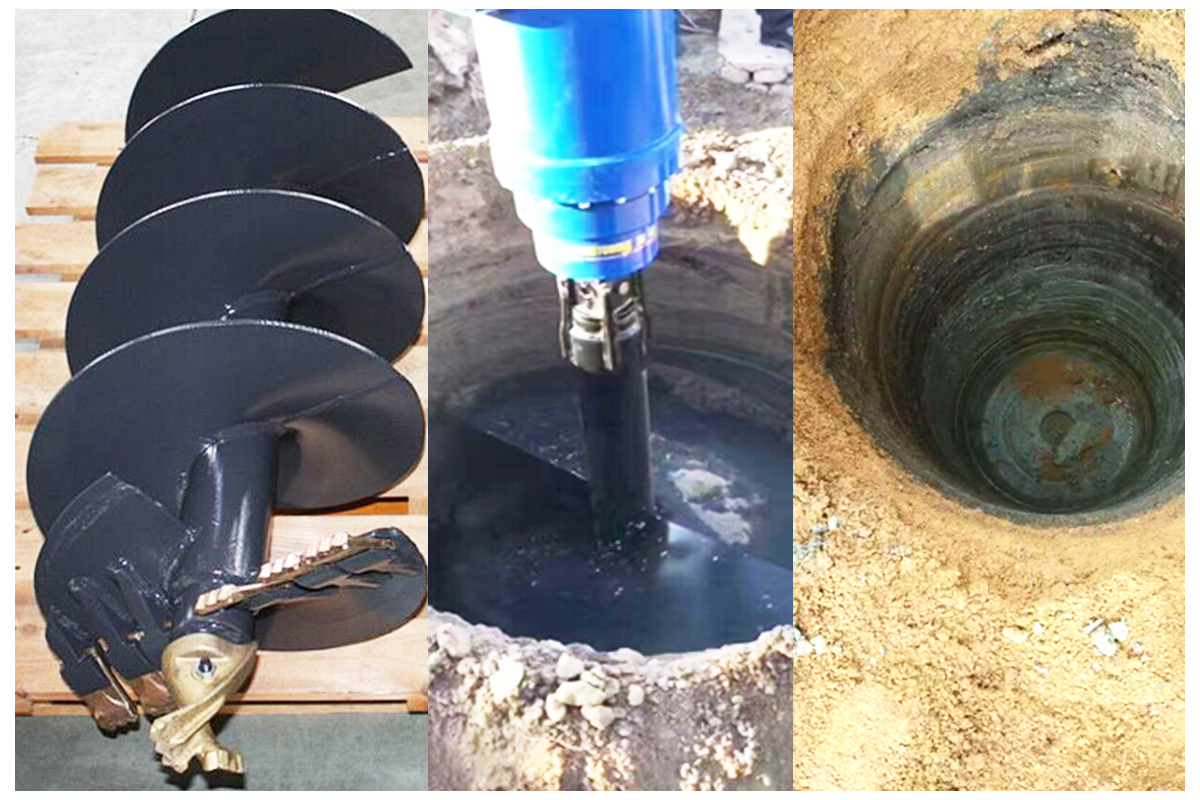 Regarding the selection of auger bits, different soil properties require different drill bits. You need to choose according to the actual working conditions, please consult customer service for details.