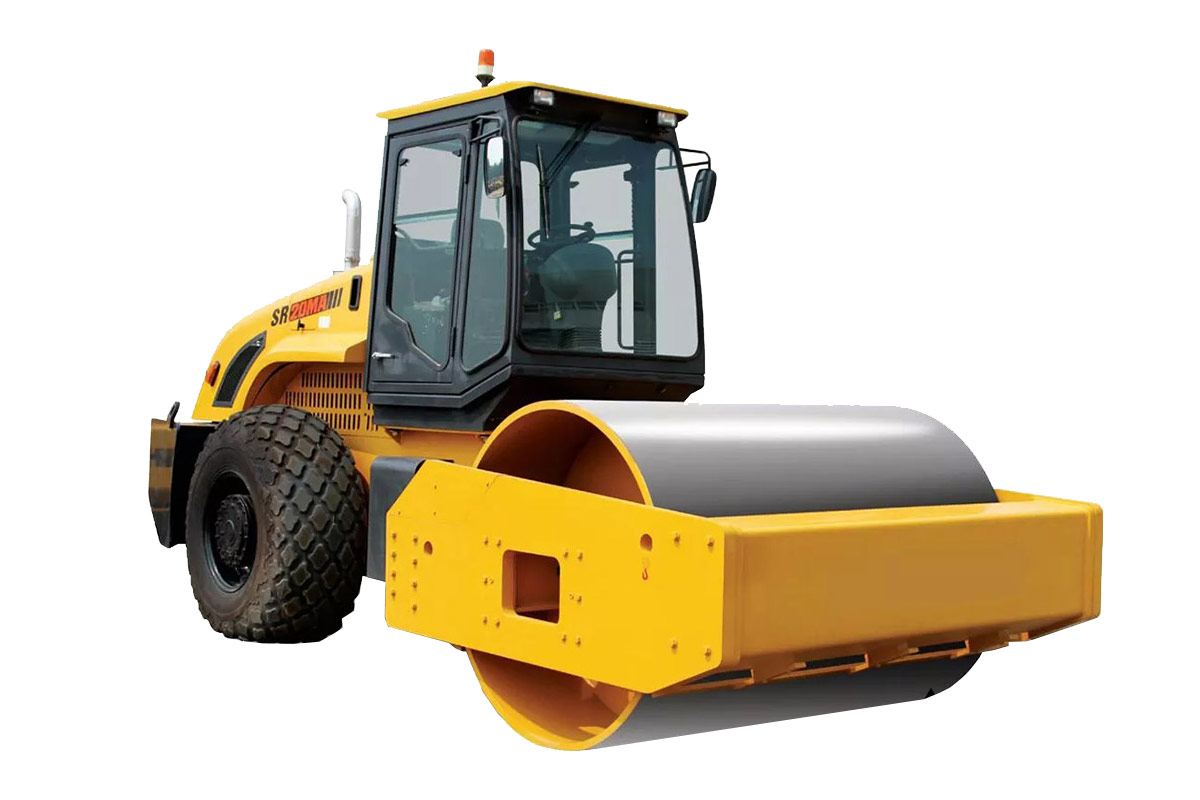 This durable mechanical single-drum roller is equipped with a mechanical drive, flexible control mechanical power shift transmission, hydraulic vibration and steering, dual frequency, double vibration amplitude, gas pipeline control, flexible brake and clutch operation, as well as a single-lever gear shift and drive operations.
The SR22MA, with a weight of 22 tons, is specifically designed to handle demanding tasks due to its substantial weight and power.
It is powered by a Shangchai D6114ZG11B engine.
Furthermore, the SR22MA can be equipped with a 154-knob 95 mm "sheep's foot" roller, transforming it into the SR22MPA, surpassing 22 tons in weight. This configuration is engineered to conquer the most challenging roadwork scenarios.